RAID Data Recovery
When you need professional RAID data recovery services, there is only one company to call. Future Vision Data Recovery specializes in every RAID configuration, and we can recover data from any level RAID. It doesn't matter how complex your RAID server might be, we can get your data back. We back our work with a no data - no charge guarantee. We are the only major data recovery company to do this...that is how confident we are in our abilities. We will get your data back, or you pay nothing.
Our recovery process insures that your data is kept safe. We only work from imaged/cloned copies of the original source drives, so that no part of the recover effort will be detrimental to the data.
Why Choose Future Vision Data Recovery For RAID Data Recovery?
All drives are cloned sector-by-sector, so there is no chance of any additional data loss. We cannot make the situation worse during our recovery attempt.

Specializing in SAN & NAS Equipment

We can successfully recover data any RAID configuration

Confidential service

We sign confidentiality and non-disclosure agreements whenever required.

Recovery lab is protected to keep your data safe and secure at all times.
RAID Failure Tips: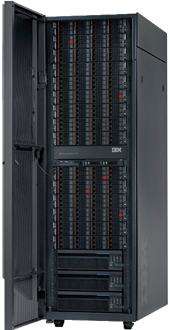 Do not run chkdsk - this will destroy raw recoverable data

Check for excessive heat. This causes many hardware failures.

Clean the system thoroughly, remove all dust build up

Make sure the drives stay in their original order
Common Problems We Recover Data From:
Controller Failures

Physical Hard Drive Failures

Loss Of One Or More Drives In The Array

Accidental Rebuilds Loss Of Drive Order
WE CURE WHERE OTHERS START PRAYING BECAUSE WE BELIEVE IN OURSELVES
For More Detail Call Us:- (+91) 97799-59000,96469-30064,98725-30064